9 September 2015 Tavelmout Co. Ltd's Toshiya Sasaki, Gave a lecture at the [2nd Career Design Lecture – The diverse career paths available to those with a PhD in Human Resource] organised by his Alma Mater, Nara Institute of Science and Technology's, career support office.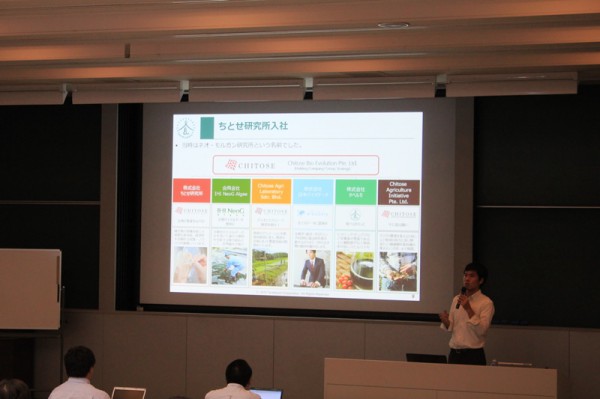 ◆◇A word from Sasaki Toshiya◇◆

Without giving in to the typhoon, I was able to successfully conduct my lecture at my alma mater.
As the future is never set in stone, I just wanted to remind everyone that with career designing, it is perfectly fine to not be so anxious over what you are going to do in the future.
While scaling up a mountain, the scenery and skills required changes constantly, and you begin to challenge routes that you once felt was either impossible or too dangerous to pass through. You might also start wanting to climb different mountains.
'初志貫徹', which means 'to carry out one's original intention' in English, is the cool, manly way of life I should have strived for as a man, however, I never did and was saved numerous times when told that it was all right to be just the way I am, which was what I wanted conveyed to all of you as well.
I am honoured to have been able to contribute back to my alma mater while having fun imagining the different kinds of challenges all of you will be overcoming in the various fields.
More details here.